Memphis, Tennessee, coined America's hunger capital, is a city riddled with food deserts that have limited to no access to produce. Floragora is a mobile farmer's market that provides several Memphis food deserts with fresh produce every week on a recurring schedule. Directly translated, 'Flora' + 'Agora' combine to create a 'plant marketplace'.
/ brand identity
/ nomenclature
/ truck exterior
/ collateral
/ schedule flyer
/ social advertising
/ web and app presence
Positioning & Audience
Floragora is the first mobile farmer's market in Memphis. It frequents three food deserts every week, with the option of requesting a stop for accomodation. One small step closer to easier access to produce for those who need it.

For citizens in food deserted areas of cities, aged 18-70.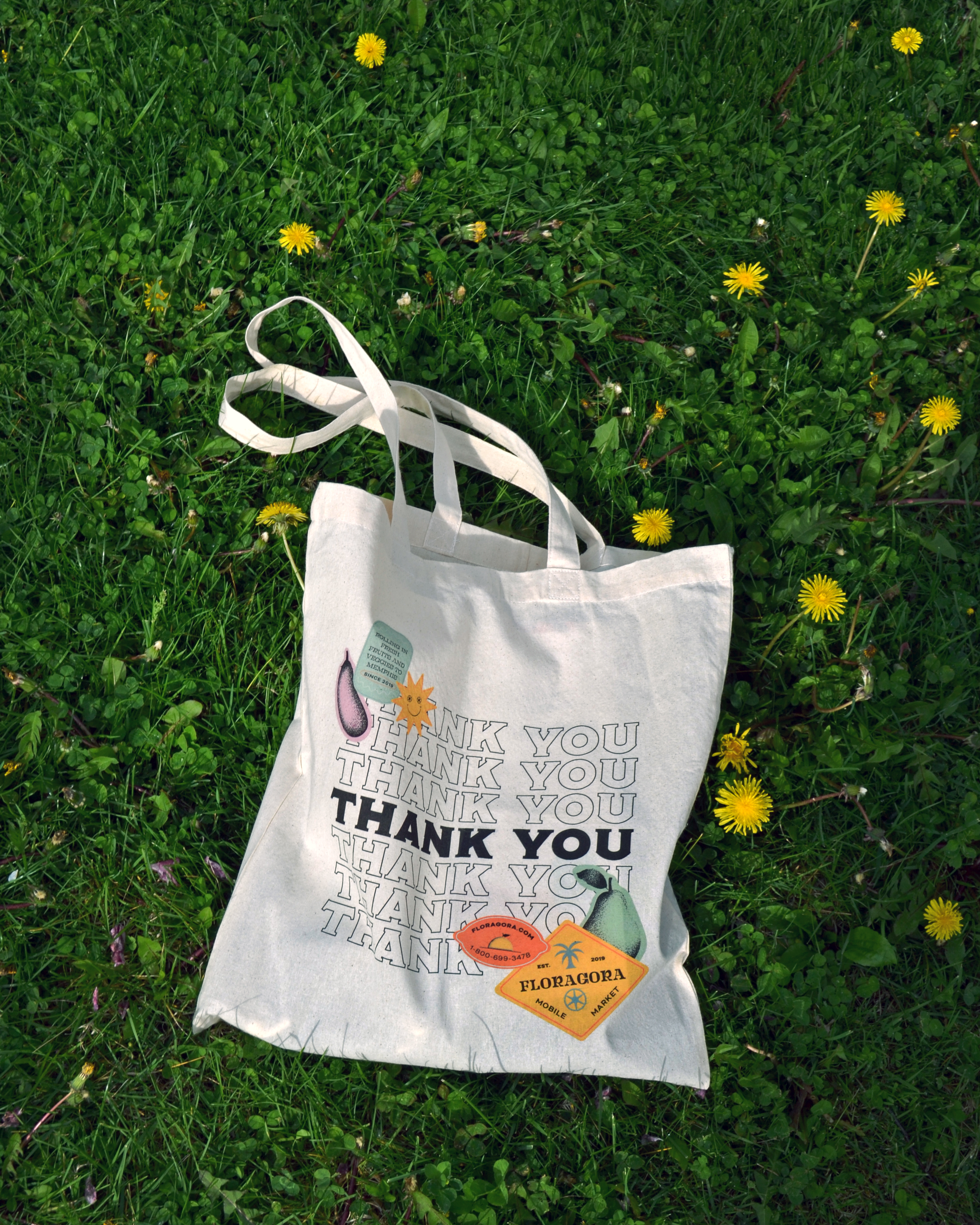 Visual Identity
Inspired by oases, fresh produce, fruit stickers, and energetic colors. Floragora aims to be the oasis among the desert, and offers a selection of fruits and vegetables as vibrant as its brand.
Voice Words
friendly / healthy / affordable