The Skin I'm In

PUBLICATION
Life as a child is hard. Noticing differences in yourself from other kids makes it harder. Skin conditions can sometimes be seen as shameful or embarrassing, but The Skin I'm In is a children's book that celebrates those differences. It explores scars, birthmarks, freckles, vitiligo, rosacea, and albinism, and emphasizes their uniqueness for each character, leaving the reader with a sense of pride in their differences, while educating them about others.
/ nomenclature
/ copywriting
/ original illustration
/ social and print advertising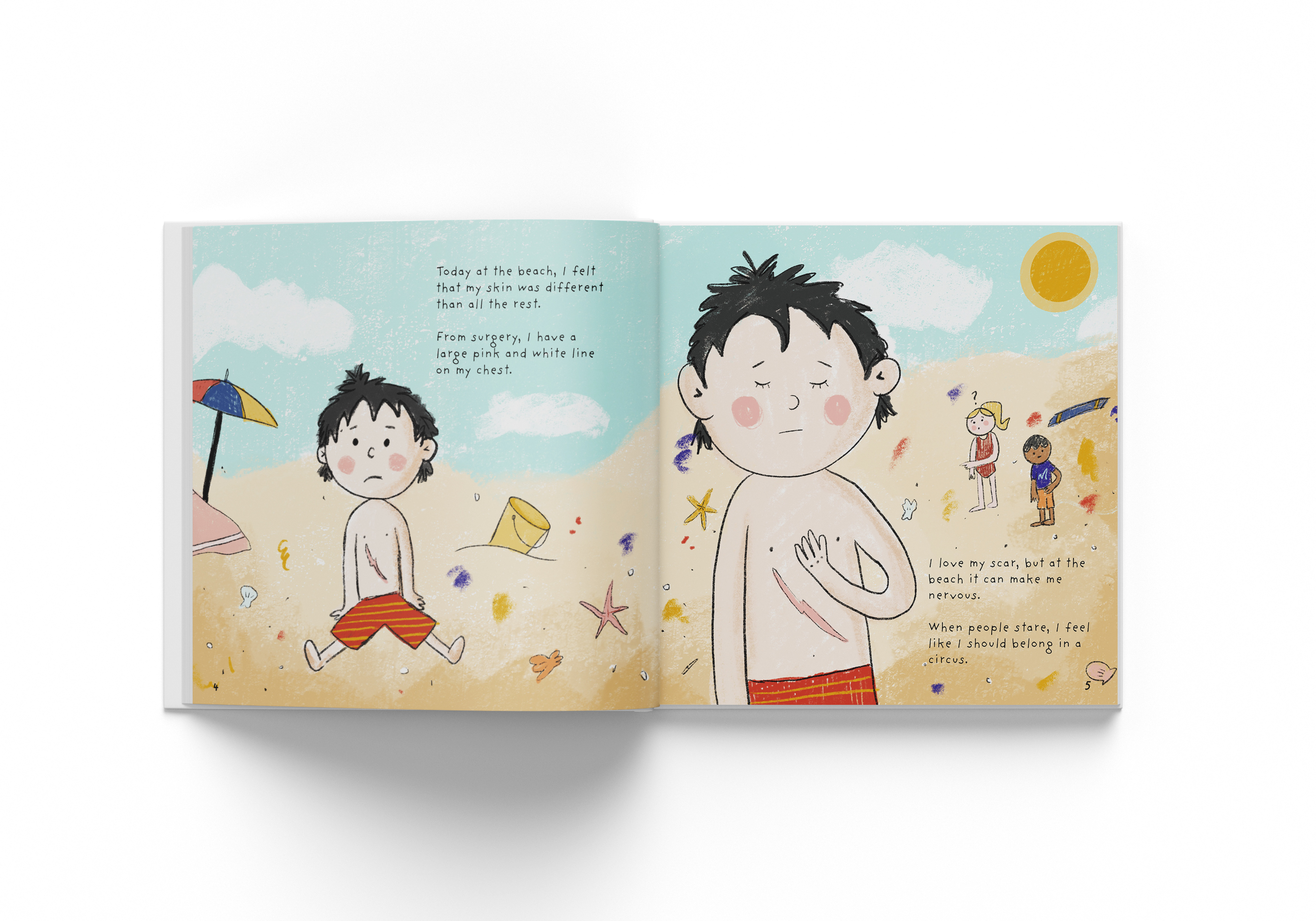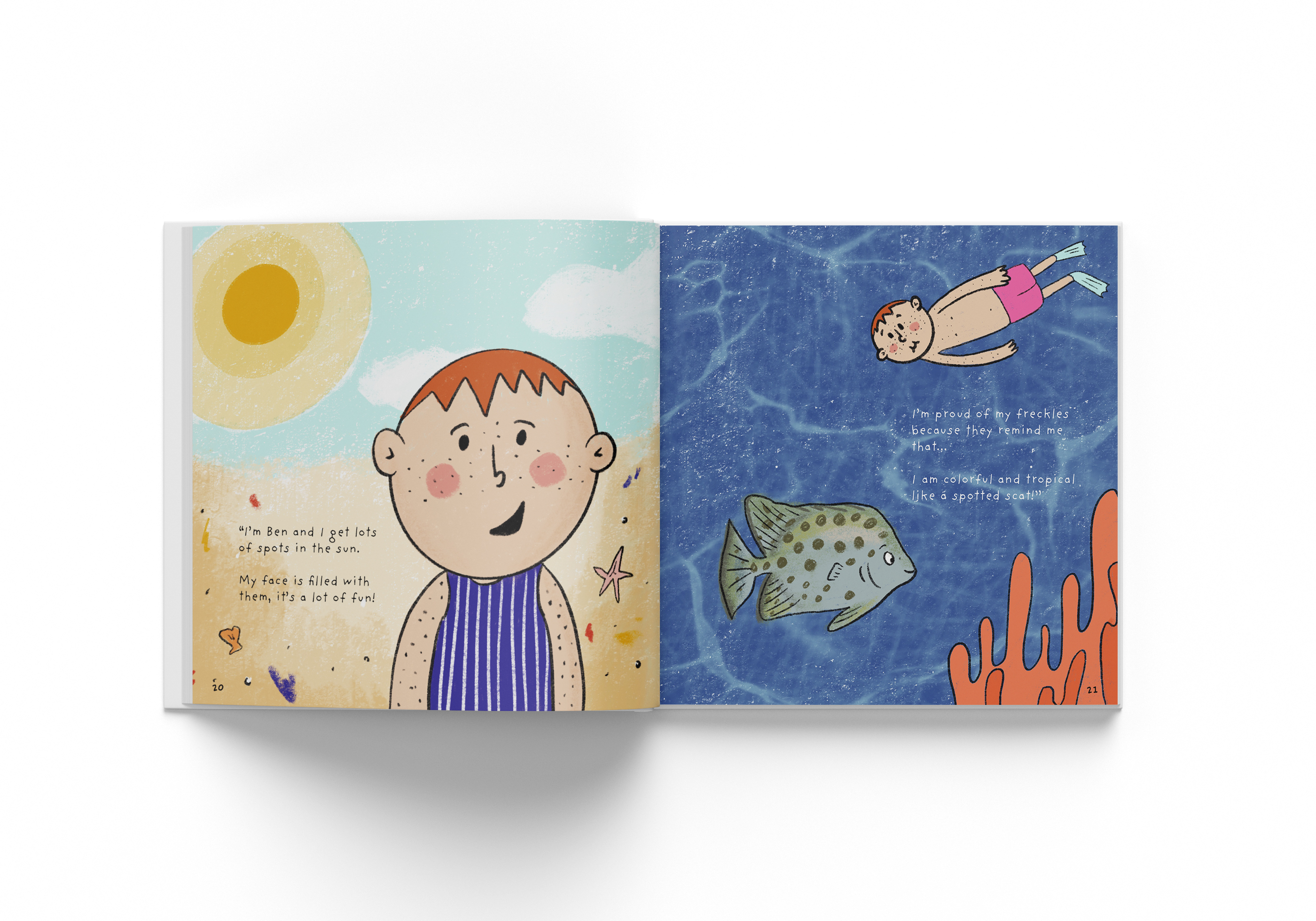 Positioning & Voice
I would always compare my scars and moles to classmates and friends while growing up. From this idea hatched a book that covers not only those, but a few common skin conditions that can make people wonder "what's wrong" with them. This book flips that idea around, and instead celebrates those differences.

For children ages 6-9 and their parents. Could be read by a parent before bed, but also easy enough to read for a child with a first grade reading level.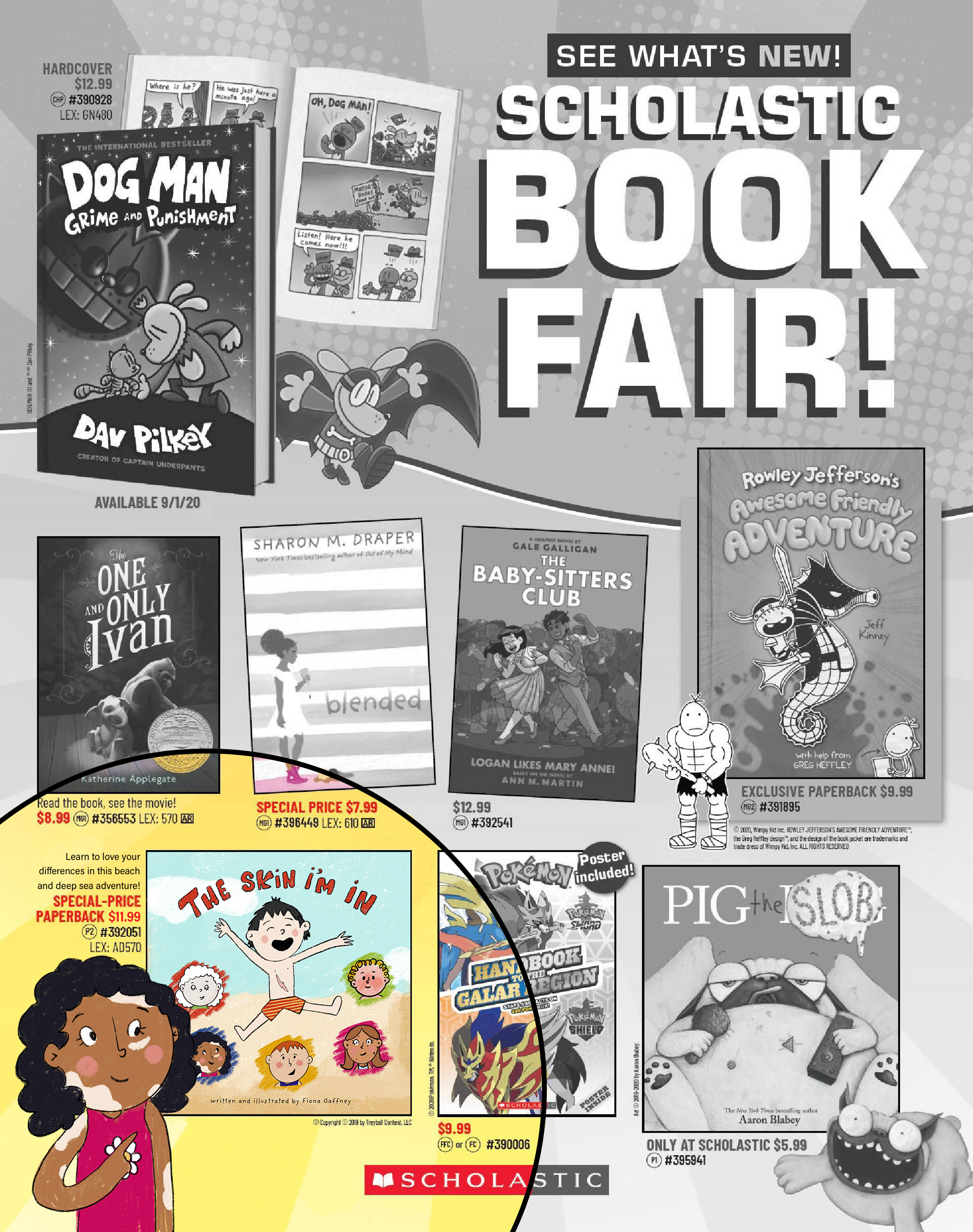 Visual Identity
The most skin usually gets shown at the beach on a hot summer's day, so what better place to set the scene? Including sea creatures that corresponded to each condition adds another layer of confidence and pride for the characters.


The illustration style and type is soft and sketchy, working harmoniously with the soft color palette.
Voice Words
/ encouraging / soft / friendly