Playboy

Seasonal campaigns for Playboy from Fall 2021 to Spring 2022. I created layouts for social media and paid and organic digital advertising.

Each campaign was visually tweaked based on previous learnings from performance on socials. Deliverables for each campaign included Instagram, Facebook, and Pinterest assets, as well as Discovery, UAC and display assets for various paid ad spaces.

/ design

/ layout


Holiday 2021
For Playboy's holiday 2021 campaign, the creative aesthetic leaned into an elevated, sophisticated approach, inspired by vintage catalogs often seen in 60s/70s Playboy. We used bold san serif fonts, muted brights and slight grain for our typography treatments. The simple, graphic photo treatments support the campaign photography, yet allow the images and products to be the focus.
Deliverables included social, collection, and display advertisements.

One round of creative included using vintage Playboy covers and leveraging them to be used as social ads, giving the perfect hint of nostalgia and playing off their iconic start in print.


Valentine's Day 2022
For Valentine's Day, we helped Playboy establish a refined design direction to leverage PDP and lifestyle imagery. We used subtle, warm-toned gradients to match the photography direction, and thin serif type with minimal italicized accents.
Deliverables included social advertisements, display, UGC, and collection ads.
Fall 2021
For Fall 2021, we leveraged photography and bold type in contrasting styles, adding depth by layering the two and isolating subjects. As always, we wanted to let the product shine the most.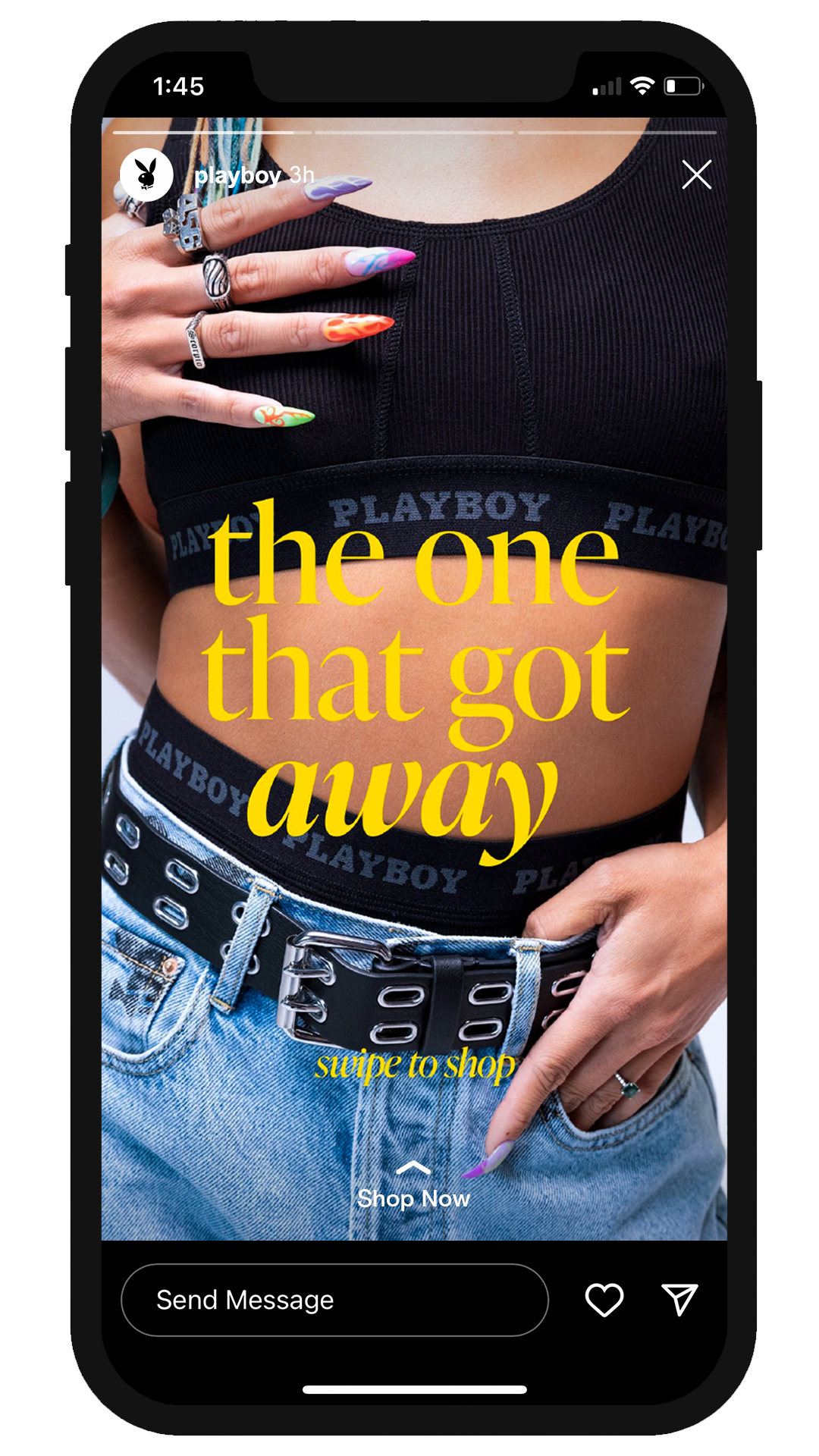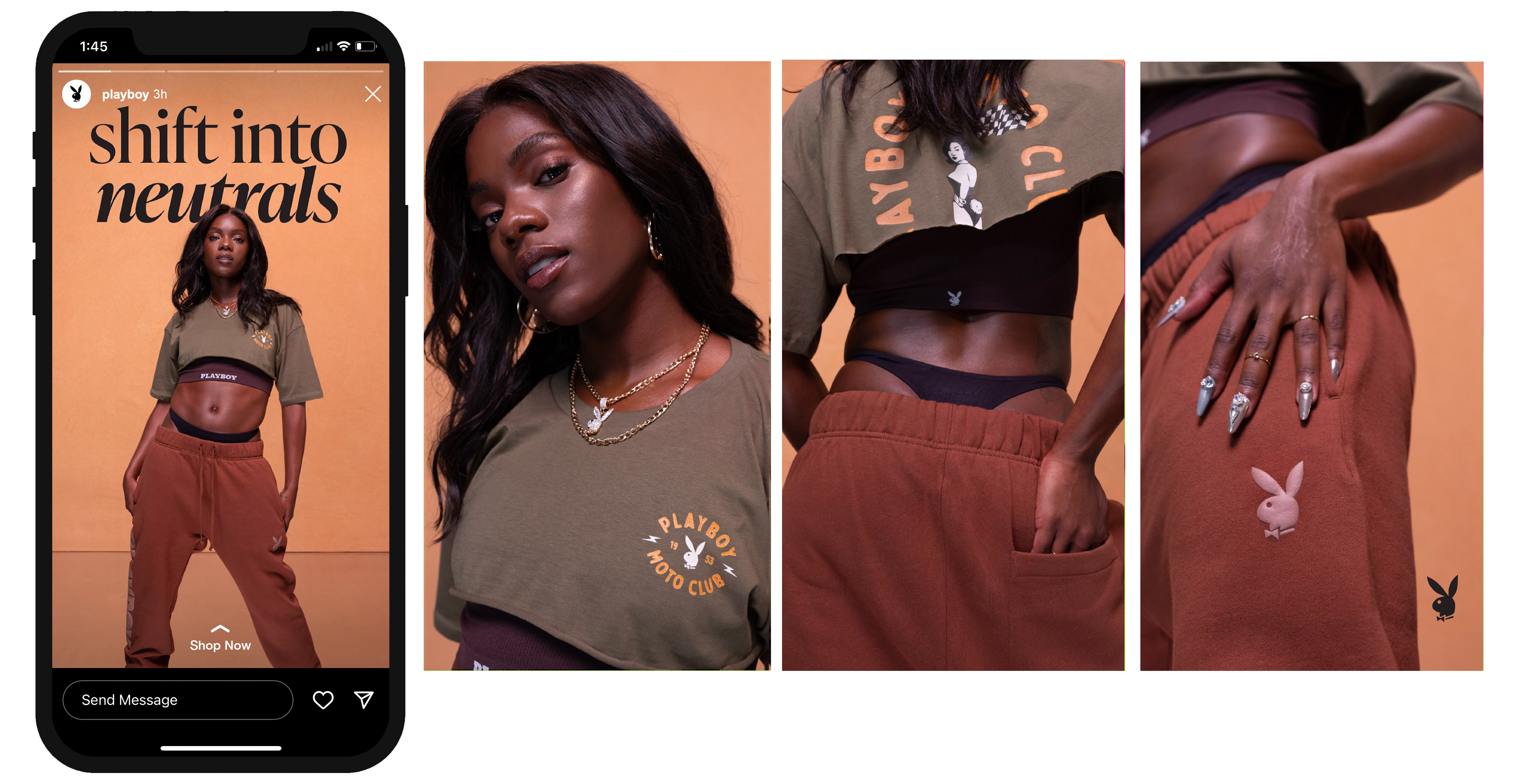 Andy Warhol x Playboy

Social assets for Playboy's collection in collaboration with Andy Warhol, leveraging product lay-flat imagery and the Playboy Bunny logo.