Noggin

Seasonal campaigns for Noggin from Holiday 2021 to June 2022. I helped establish design direction and create layouts for social media and paid digital advertising.

Each campaign was visually tweaked based on previous learnings from performance on socials. Deliverables for each campaign included Instagram, Facebook, and Pinterest assets, as well as Discovery, UAC and display assets for various paid ad spaces.

/ design

/ art direction
/ layout


June Creative
We broke June's creative into various buckets focused on key reminders that Noggin is here for your children during summer to keep educating them when school is out.
We used summery, bright colors under their brand guidelines, and summer-themed characters to paint the full picture.


April / May Creative
April and May's creative was all about taking kids beyond the screen to get them real-world ready. Noggin is another great teacher in their life!
We wanted to showcase devices bursting with content, using iconic characters, and highlighting each different hub within the app relating to each subejct.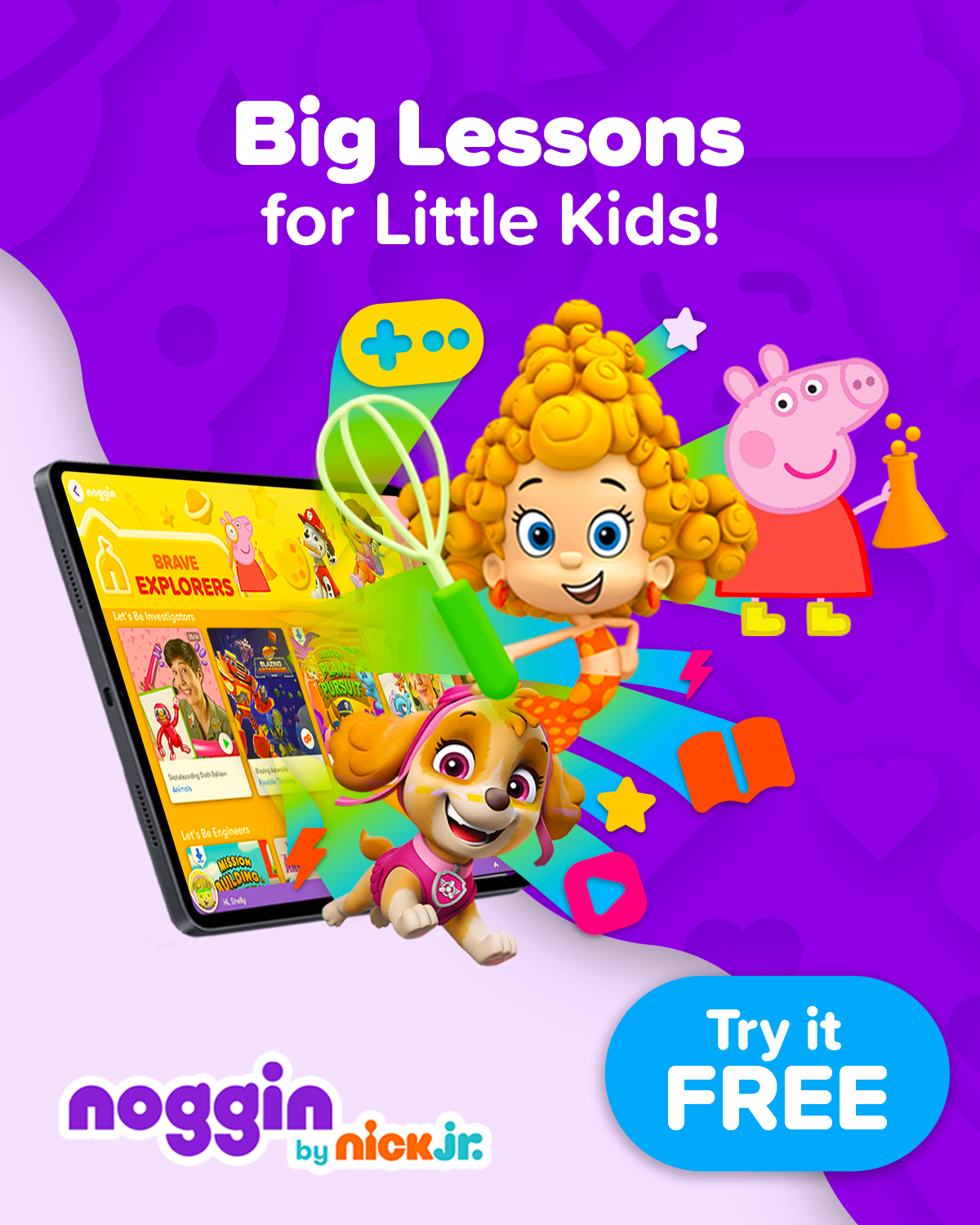 February / March Creative
February focused on each pillar of learning (Brave Explorers, Mighty Minds, Healthy Heros, Big Hearts), and design inspiration came from Noggin's iconography — leaping beyond the screen through reading and science.
March was geared towards lifestyle imagery of children for each pillar and showcasing specific games on the device.
Holiday 2021 Creative
Holiday 2021 used Noggin's old branding — gradients, life-like imagery, softer colors — and drilled the idea that Noggin is the perfect Holiday gift.
Inspired by minimal backgrounds, like Blue's fur and subtle snowflakes, we wanted specifically target the parents that would see these ads. This is probably my favorite creative that we did for Noggin.