LIANA'S
TEN-FREE NAIL POLISH

PACKAGING
Most nail polishes on the market today are made using toxic chemicals that are damaging to the skin over time. Liana's is a non-toxic nail polish that allows kids to have colorful, imaginative fun while keeping their nails in tip top shape. They are free from the ten most common toxic chemicals found in polishes. With a little help from Liana the sloth, with her very own long, glamorous nails, Liana's is fun and safe for all.
/ brand identity
/ packaging
/ point of purchase display
/ custom typeface
/ mascot design
/ illustration
/ original photography
/ social and print advertising




Positioning and Audience
Liana's is chemical-free, environmentally friendly, non-toxic, and gender neutral. Its primary message is safety, first and foremost — safety for children, parents, and the environment.
For children 6-12 and the parents of children in that age group.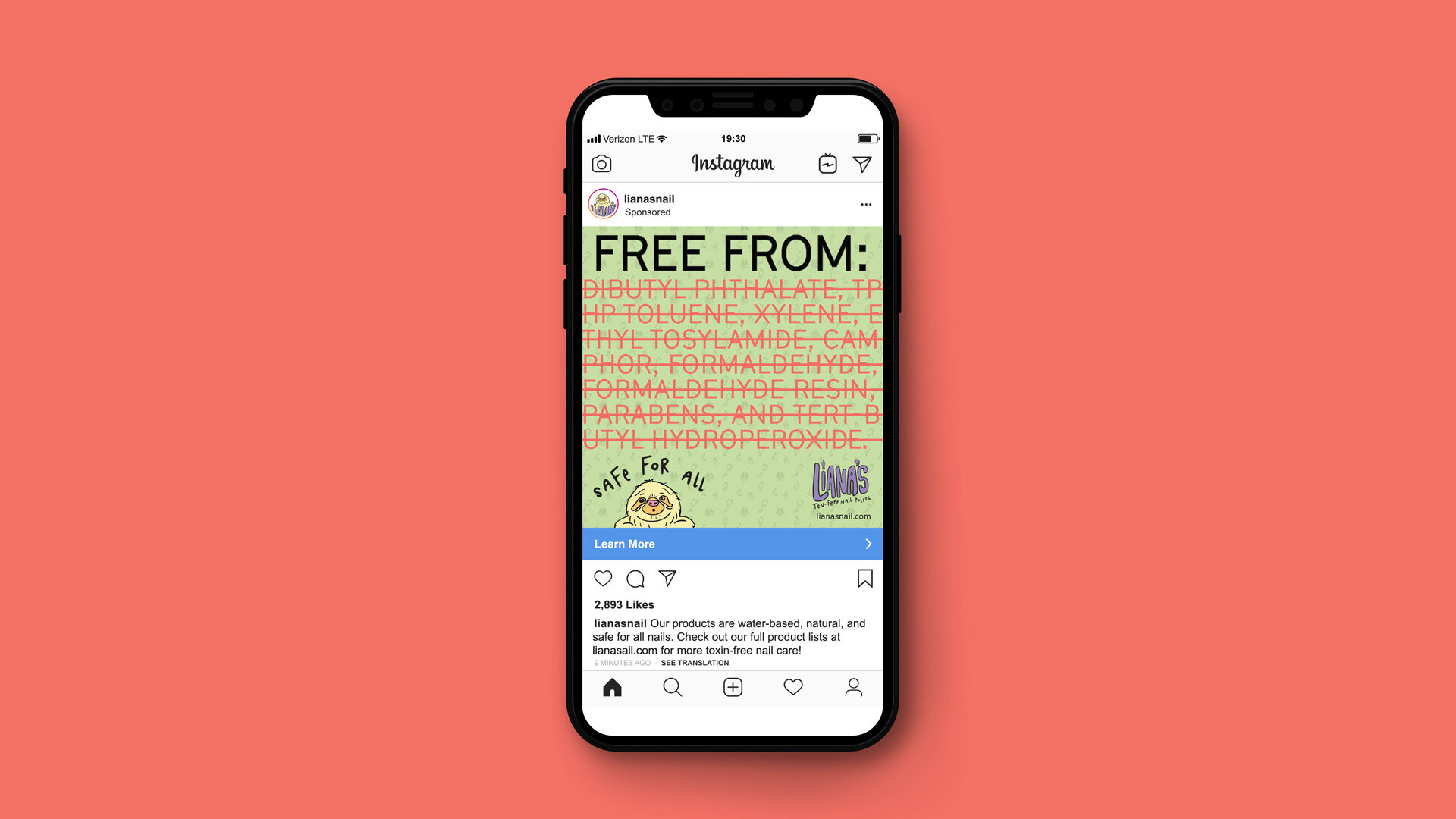 Visual Identity

Liana the sloth is the friendly face of this friendly brand. A sloth, with their gorgeous long nails, calm, slow but steady, and soothing demeanor was the obvious appropriate mascot. She comes to life via stylized illustration.

Muted pastels elevate the brand's calming voice, but when used all together they are exciting and encourage mix-and-match fun.

The primary font is a custom handwritten typeface that is bubbly and childish to relate and communicate to the younger target audience.
Voice Words
/cute / huggable / safe