DEAREST ART COLLECTOR
PUBLICATION
It's no secret that the future is female, and that includes the art and design world, too. Dearest Art Collector is a publication centered around The Guerrilla Girls, an anonymous feminist art group created in the 1980s who critique the lack of female presence in the art world and advocate for more art in museums by women of all races. The book is both a history of the group and a call to interact with the pages like a journal to create new art, which has always been what the Guerrilla Girls have stood for.
/ brand extension
/ DIY publication
/ print and street advertising
/ Snapchat filter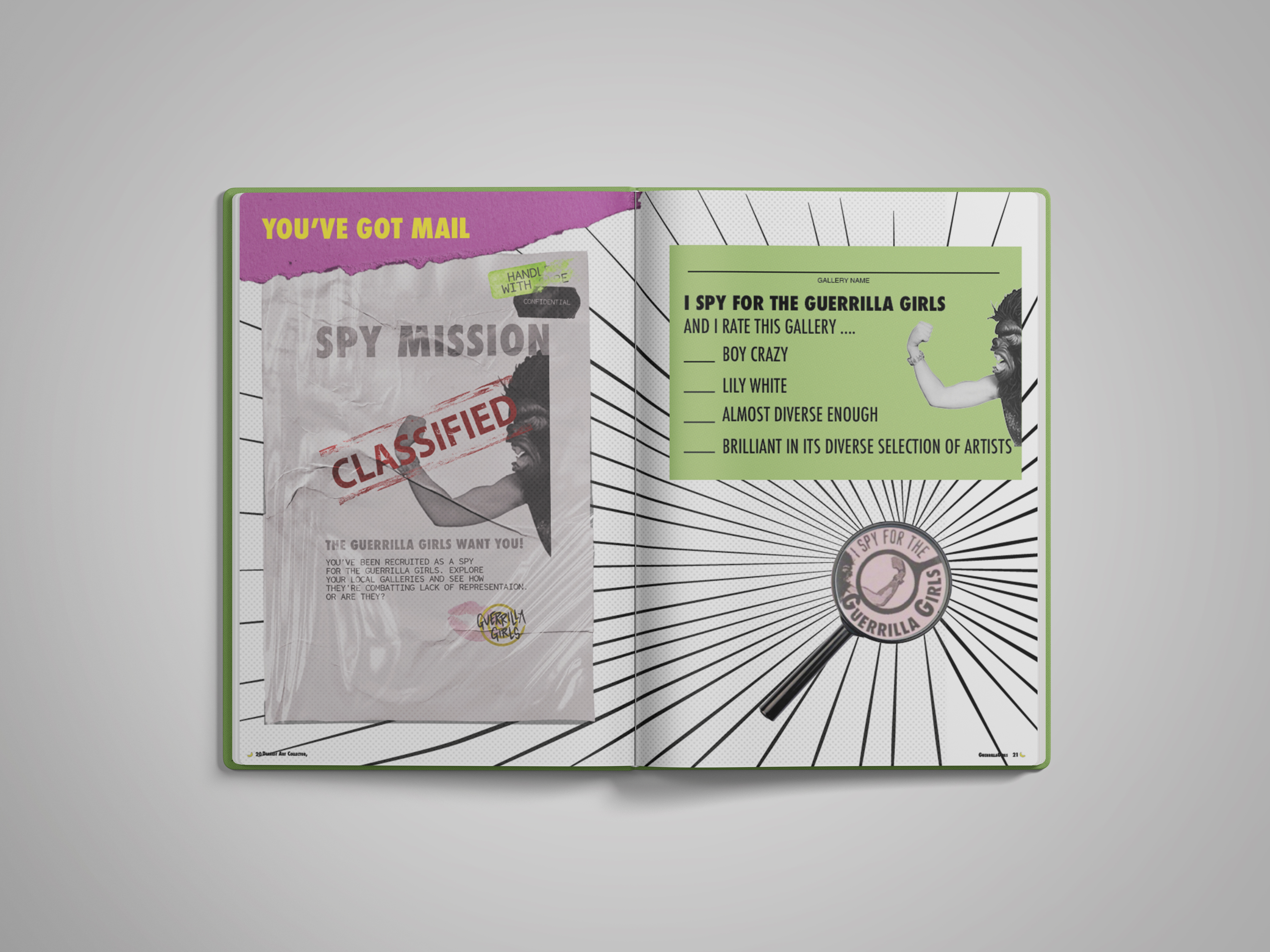 Positioning & Audience
The Guerrilla Girls intersect feminism, humor, and art. This established brand is extended through the publication and encourages playful seriousness behind issues of equality. The book asks young women to learn more and question what they know, while providing a space to say what they may not be able to say anywhere else.
For teenage girls and millennial women who are starting to learn or are deep into feminist theory and rhetoric. These women have an edge, like to create, and care about the arts.

Visual Identity
Carrying on the brands yellow and pink was super important in this project. Bringing in green gave it just a bit more of an edge, and they all work together with DIY elements like paper, tape, and collaging to send the message that this publication is meant to be handmade, and meant to get messy. Sharp, aggressive, stylized handwriting is used to further bring the publication closer to its intended use — pick up your pen, marker, or what have you and write away.

Voice Words
/ active / loud / handmade